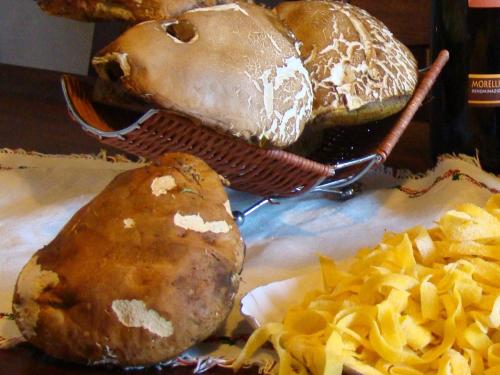 -The passion for cuisine and the curiosity that characterizes the human being, combined with the great pleasure of sharing, have pushed us to realize this project, which is simply intended to make our territory known in all its hopes, hoping to be able to increase constructively and authentically, the cultural baggage of those who think that the human being needs two nutrients, that of the body and that of the spirit.
-You will decide to take part in one of our stays that you will be taken by hand and accompanied step by step in this journey that is really a journey into our territory.
- you will also be able to share this experience with other people (max 8 participants) by cooking, learning, watching and above all ……. enjoying!
Teresa, Pino and Antonino are waiting to guide you in this journey with a warm welcome and professionalism !!
Pino's recipes - The peposo of Impruneta or Fornacina, typical dish of Tuscany tradition. Prepare it with us!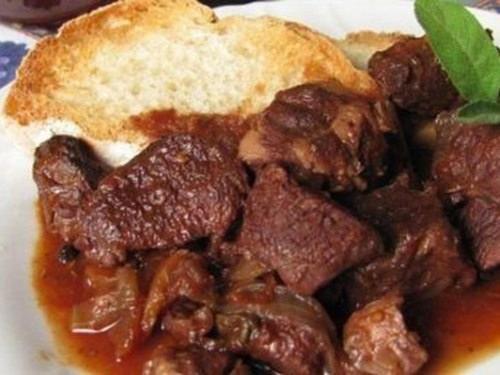 The Impruneta or Fornacina is a chianina muscle stew meat cooked in large terracotta pots with good red wine, pepper and garlic . The recipe invented by the brick cookers in the furnaces of the imprunete, was very much loved by the workers of Filippo Brunelleschi
The original recipe used during the construction of the dome of the Santa Maria in Fiore Cathedral in Florence provides for the use of wine in which the ingredients are cooked. Very used in our area of ​​ Amiata.

For 4-6 people:

1.300 kg of beef muscle (possibly Chianina) not too lean
1 bottle of Montecucco DOCG (because it is the wine of our area, but it is also good another Sangiovese Toscano wine) a handful of black pepper (about 10 g) 6 cloves of garlic salt, laurel and some juniper berries.


Preparation and cooking

First cut, or cut off from the butcher, the meat in pieces is not too small, as in cooking, the meat will soften and flake. Place it in a pot with a thick bottom, the ideal would be a terracotta pan or even a cast iron pot.

Combine peppercorns, peeled garlic, aromas and cover with wine. Put on very sweet fire and bake, stirring occasionally, for at least three hours. After finishing the cooking, add a bit of pepper powder if you like. Serve with substantial slices of Tuscan bread rolls.

Serve it in the table directly from the pot of coccio …. will make a nice figurone with the guests!
We propose a spice of bean sprouts that marry very well with the dish.

Let us know how it goes !! ……… For any questions please write to Pino: info@borgotepolini.it
You can taste all recipes just as guests of our country house

(the recipes are of the tradition … but obviously sometimes modified according to our taste)