Covid 19 - Our measures for a safe and peaceful stay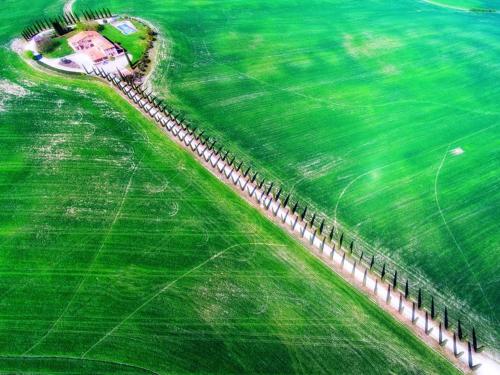 Right now a small accommodation facility, moreover in the Amiata and park area of the Val d'Orcia, is the ideal place for your holiday .
The natural environment, mountain with the largest beech forest in Italy and expanses of meadows and hills.
Low frequency place, far from crowded tourist destinations
We are partners of the BookingAmiata group that has developed a procedure to protect the guests of our home from the problems related to Covid-19.
Of course, the natural environment in which we are inserted gives us a great help.
To respond effectively to the problems relating to Covid-19, we have developed a series of protective and control behaviors for our guests and collaborators.
Our procedures are inspired by the WHO (World Health Organization) indications: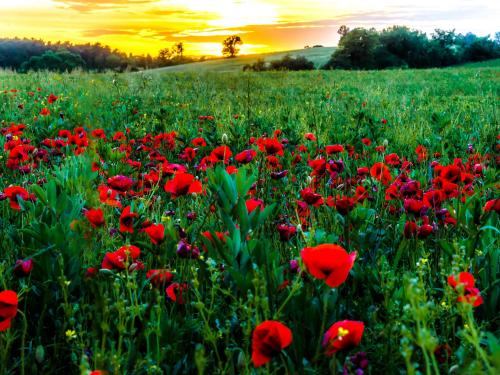 General Standards for Cleaning and Sanitizing
MAXIMUM NUMBER OF GUESTS IN THE STRUCTURE - 6
Below are the procedures adopted
Ventilate all rooms frequently Clean all surfaces, with particular attention to the contact surfaces, with soap and water based detergents. Complete the sanitization with disinfectants registered with the Ministry of Health as a Medical Surgical Device based on sodium hypochlorite diluted to 0.1% or with alcohol at 70% concentration. The program indicated below is implemented to ensure cleaning and sanitization.
Hygiene procedures: Entrance and lounge
Below are the procedures adopted
The furnishings are washed and sanitized every day.
The floors are washed and sanitized with a cloth soaked in a suitable detergent
Washing and sanitizing with special steam machines is provided on a periodic basis.
We have eliminated rugs, if not needed, and decorative cushions from the seats to facilitate maintaining the right level of hygiene.
We have eliminated unnecessary paper material
Access mode-
We have taken measures of social distancing, to remind guests to keep the precautionary distance of at least 1 meter:
• online check in
• simple check out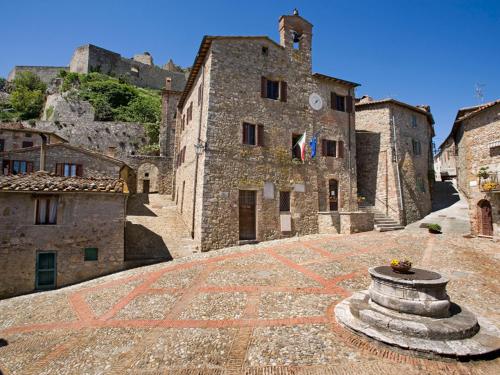 Hygiene procedures: breakfasts
Below are the procedures adopted
Breakfast is served whenever possible outdoors in the garden or, in case of bad weather, in the breakfast room
Personal placemats are used which will be sanitized with each use
The sessions are sanitized.
All furnishings are washed and sanitized always after each service. The floors are always washed and sanitized after each service. Dishes and cutlery are washed and disinfected in the dishwasher (at a temperature of at least 80 °), including objects that have not been used if there is a possibility that they have been touched by guests or staff, or otherwise exposed to infection
Access mode-
We invite you to use the disinfectant gel and to respect the rule of social distancing and to use the mask if you approach less than a meter from other people.
The tables are arranged so that guests are at least one meter away from each other, except for families and people who share the same room or housing unit.
Mode of breakfast service
Food and drinks will be served by us according to your choice and brought to your table.
Hygiene procedures: rooms
Below are the procedures adopted
The following were eliminated: unnecessary paper material, runners, decorative cushions, and other extra accessories, even those contained inside the wardrobes.
Stopped rooms - thorough cleaning of all surfaces is carried out daily, with particular attention to those with the greatest contact and sanitization for long stays. The floors of the rooms are sanitized every day with special registered products. Guests may request that the room not be cleaned.
Departure chambers - all surfaces are cleaned and sanitized with particular attention to those with the greatest contact with specific registered products.
It is noted that the ministry of health has marked false reports that ozone treatments have a sanitizing effect on environments and surfaces.
However, it was decided to proceed with a steam treatment on all surfaces including curtains, blankets and mattresses -
Alcohol-based disinfectant gel dispensers are available in all common areas
Information signs are placed in all areas with an invitation to disinfect your hands.
The masks and gloves cost € 0.50 each.
All staff wear protective masks and disposable gloves during interpersonal contacts (with customers, colleagues, suppliers, etc.) and always try to keep a minimum distance of 1 meter.