Holidays on foot, bike, mountain bike, e-bike between Amiata, Val d'Orcia and Maremma from Borgo Tepolini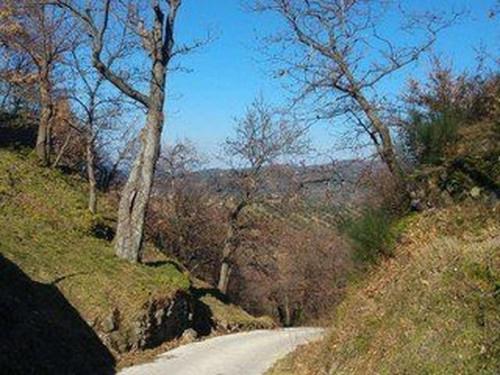 Discovering Amiata and Val d 'Orcia with a bike or trekking holiday is an experience that is renewed every time and just choose one of the many paths available in the area to discover the alternation of chestnut, beech, uncontaminated nature and ancient villages perched on top of the hills. A territory rich in history, nature and tradition that hinges on two lands, that of Siena and the Maremma. To discover it at its best it is not enough to look out the car windows. You have to walk paths and explore, perhaps for a few kilometers but with the right spirit. A dense network of paths and paths, often in use for centuries, allows you to walk for a few minutes or for several days ... on foot, by bicycle or motorbike.
From Borgo Tepolini there are 3 marked trekking and cycle tourism routes that cross the valleys below and can be tackled comfortably without moving. Ideal place for your holidays walking or cycling .. For this purpose we also offer holiday packages with overnight stay and the possibility of renting MTB e-bikes (read below)
E-BIKE HOLIDAYS FROM BORGO TEPOLINI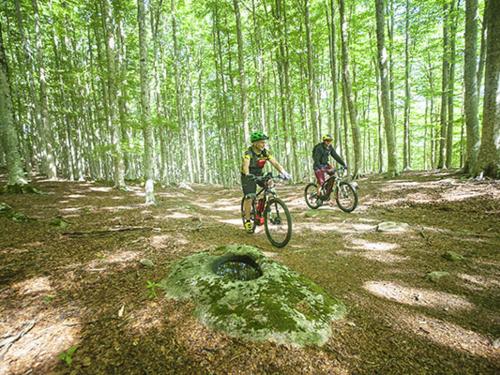 In collaboration with
Amiata E-bike
we offer you an
e-bike rental service
(pedal assisted electric bicycles). The
electric bicycle
with pedal assistance that allows you to move without too much effort and in a completely ecological way.
Various types of cycling routes are available, (also with guides recommended by us) from the dirt road to the mule track, passing through medieval villages in the valleys of the Val d'Orcia and the Maremma ; Environments of extreme beauty will be discovered, obviously with respect for the places and people who live there.
Excursions of varying duration, from a few hours to the whole day, with stops in typical restaurants in the area.
Also available mechanical assistance, spare parts and hospitalization at a partner workshop -
Example rental costs:
1/2 day € 30 per person
1 day € 50 per person
weekend € 90.00 per person
3 days € 120 per person
BIKE HOLIDAY PACKAGE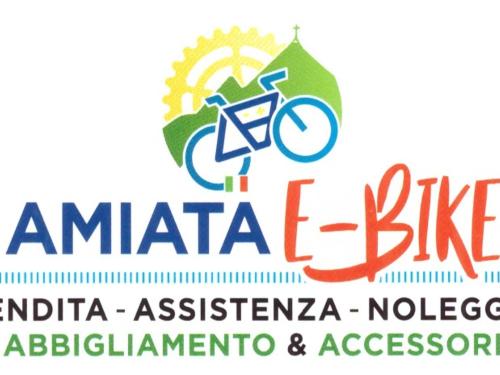 We offer our guests exclusive holiday packages with e-bikes for hire that you will already find at our B&B upon your arrival !!
BASIC PACKAGE
2 nights stay in Borgo Tepolini
Typical breakfast
E-Bike rental for 1 day
Cost:
From September 10 to May 30 - € 120.00 per person
From 1st June to 9th September - € 130.00 per person
Packages can be extended as desired.
Request a custom quote here:
$
Trekking and MTB circuits
Anelli di Tepolini - Trekking e MTB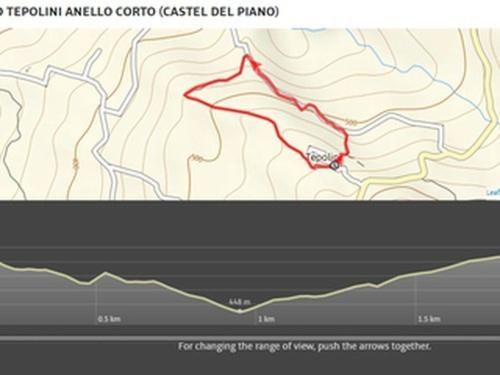 SMALL VALLEY - PATH 21 - SHORT RING BORGO TEPOLINI
TREKKING TRAIL

Start from Borgo Tepolini
Difficulty- Easy
Distance 2.3 km
Duration 0:47 hours
Ascent 110 m Descent 110 m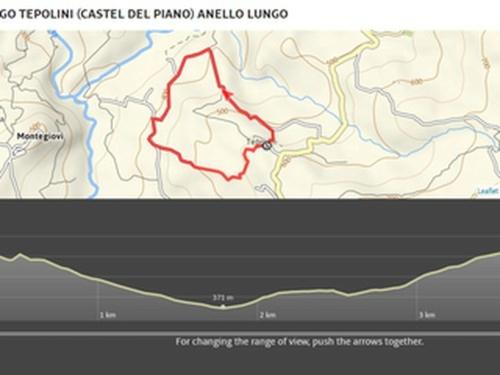 GREAT VALLEY - CHESTNUT TRAIL 22 - LONG RING BORGO TEPOLINI
TREKKING & MOUNTAIN BIKE

Difficulty-
Distance 4.6 km
Duration 1:28 hours
Ascent 189 mDescend 188 m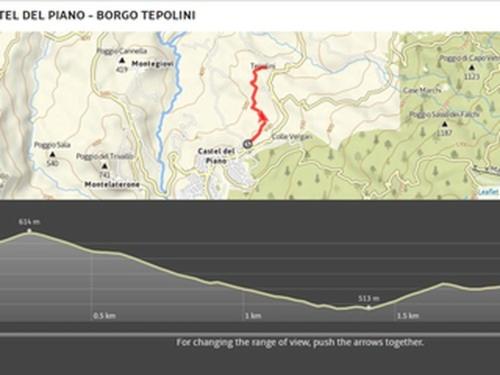 LONG VALLEY - PATH 20 - BORGO TEPOLINI - CASTEL DEL PIANO
HIKING

Difficulty
Distance 2.4 km
duration 00:43
hrsAscent 65 m
Descent 103 m